Town Notices
The Town of Digby Dog Park
Details

Published: December 11 2019 10:51
The Town of Digby dog park is now open
Waste Collection Calendar 2020 Town of Digby
Details

Published: December 09 2019 14:40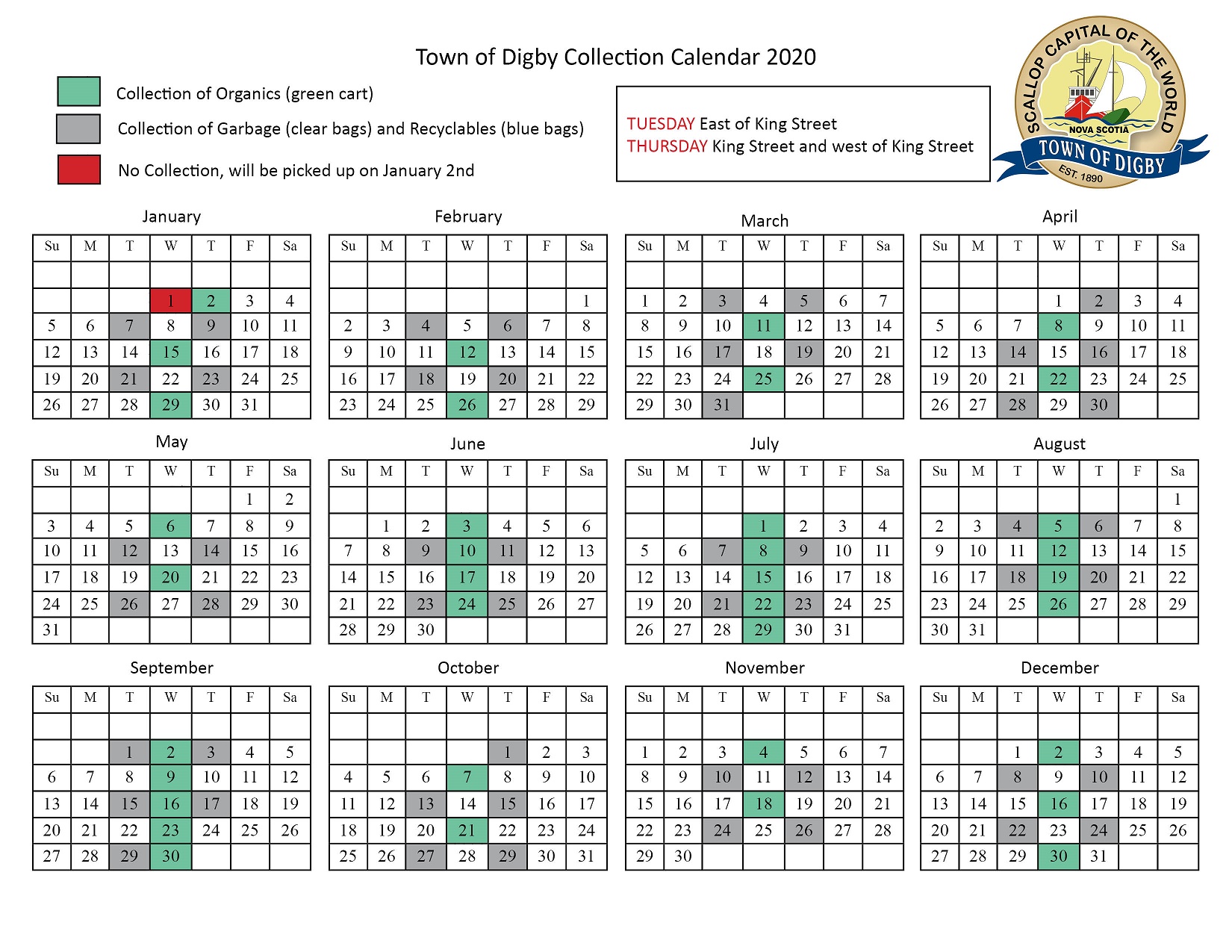 The new 2020 Waste Collection Calendars are now available follow the link provided below or drop into the Town Office for a printed copy.
Winter parking regulations
Details

Published: November 14 2019 11:47
Under the authority of Section 202 of the Motor Vehicle Act, as Traffic Authority for the Town of Digby, I make the following temporary regulations:
Employment Opportunity
Details

Published: June 11 2019 13:56
There are currently no positions available.
How the Loyalists named Digby, Nova Scotia
Details

Published: December 07 2018 09:41
By Brian McConnell, UE*
Frank Cowan Home Town Press release
Details

Published: December 03 2018 12:48
Thank you to The Frank Cowan Company Home Town Program and Macdonald Chisholm Trask Insurance
Own Property in Nova Scotia?
Details

Published: September 26 2018 14:35
2019 Preliminary property assessments are now available!