Councillor Peter Turnbull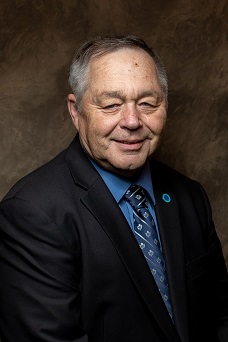 I am a lifelong resident of Digby. I have been happily married to my wife, Sandra Marie Haight, for 46 years and have one son, Brandon Earl and his family Taylor Alexis and grand daughter Eva Sadie and grand son Hudson Ross.
I have representated the citizens of Digby for 12 years and will be starting my fourth term as a member of Digby Town Council.
I presently sit on the following committees and boards: Digby Area Recreation Commission, Audit Committee, Planning Advisory Committee,Digby Area Tourism Association, Civic Numbering Committee, Joint RCMP Advisory Committee, Joint Highway 101 Task Force Committee
I have been a part of various community organizations throughout the years including being the president of The Pines Golf Club, Predient of Digby Minor Hockey, The Town of Digby Business Association, as well as the Business Improvement District Commission.
I am also a 30-year veteran of the Digby Fire Department.
I enjoy golfing in the summer time and am an active member at The Digby Pines Golf Course. I am also an avid follower of Toronto Maple Leafs.
I am always available to help you with any questions or concerns you may have. Please feel free to contact me at anytime at . Mobile: 902-247-2577 or home 902-245-5240